Congrats on your success on the course. Let's get you some new gear!
1. Register or Sign In
Your tournament winnings are sent via email after the tournament as a coupon code. The code is associated with your email address. If you don't have an account, register for one using the same email address you received your coupon code. First-time customers will need their tournament code to register.
For existing users with an account, sign in or reset your password. Your credit is stored as a coupon code in your account. Once you've registered or signed in, you can view your available coupons and balances here.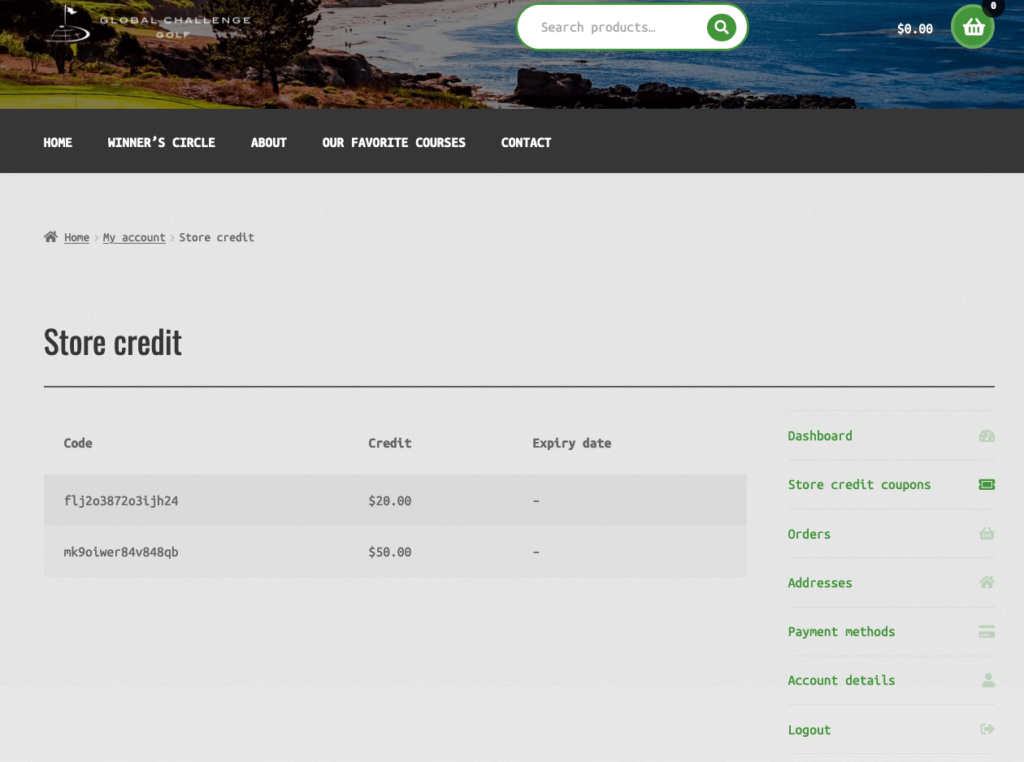 2. Add Products to Your Cart
Find some new clubs, balls, or other gear to help you trim a few strokes off your handicap. You'll see a coupon code box on the cart and checkout pages. Open a new tab for your store credit page, copy one of your coupon codes and paste it into the coupon box on either page. You can add multiple codes to a single order. Once you've reviewed your cart, head to the checkout to finalize your order.
3. Apply Coupon Code to Use Store Credit Balance
On the checkout page, new customers will fill out your billing and shipping info. Your coupon balance will stay in your account if you don't use it all. You can also pay via credit card if you want to spend more than your store credit.
4. Review and Submit Your Order
Review the order details and submit your order. Once received we will begin processing it. You will receive an email notification with tracking information once your order ships. You may receive multiple emails if you order from several Brands.
Have A Question?